This post is about a new technology from Scotland, which uses a weight to store energy. In times when energy is required the stored energy will be put back into the grid with generators. All is needed is an abandoned coal mine.
The technique is quite simple but effective: A weight is put into the mine linked to winches which can move in both directions - to the top of the mine and down. These winches are then linked to a motor or generator.
When there is too much electricity in the grid the motor will be used to pull the weight to the top again. Therefore power from the grid is needed. When there is electricty needed in the grid the weight produce it while falling down the mine. The output can produce therefore between 1 and 20 MW, while the duration time of this is between 15 minutes and 8 hours.
The following picture shows the techique: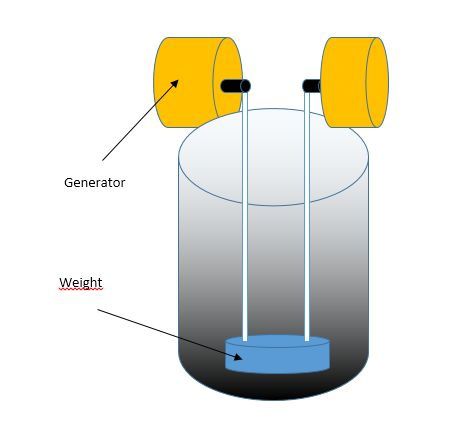 The company gravitricity which developed this technique is going to make some test in 2018 and plans to install the first working storage in 2019/2020.
As storage capacity is needed in the grid to even out the intermittend electricty production of solar and wind this technique could play a great role.
Sources:
- https://www.gravitricity.com/
- https://www.thetimes.co.uk/article/funding-gives-weight-to-gravitricity-s-idea-for-storing-energy-jqjnlxchn
Um über die neuesten Artikel informiert zu werden, abonnieren: