This post deals with a technology from Germany. It combines a new developed heat pump with a solar roof system. Another great advantage of this system is that it is nearly invisible.
Some people might think that a solar system on a roof does not really look good on aestethic measures and therefore might not invest in such a system. But with this technology this argument is not anymore feasible.
The roof tiles are put normally on the roof. Under the tiles are the tubes in which the special solar liquid is stored. The special pump makes sure that the liquid runs through the roof tiles where this liquid takes on the surrounding heat. A special controller decides if the heat is stored in a storage or is used to heat up water for having a shower etc.
The picture illustrates the technique: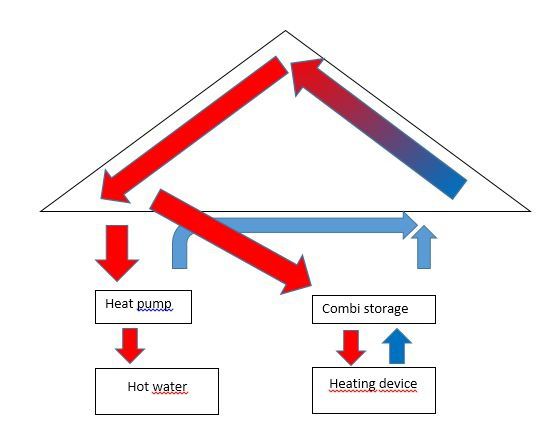 The great advantage is that this system is not depending on the wheather conditions outside. It even produces energy when there is no sun or wind available. And again, for those people who want to use renewable energy systems but on the other hand are reluctant due to their opinion on their roof's aesthics, this might be a great alternative technique.

This technique can be installed while making a refurbishment.
Sources:
- https://www.youtube.com/watch?v=f-_c9821OoE
- http://www.nelskamp.de/bauherren/produkte/produktansicht.html?tx_produktdb_produktdb[action]=show&tx_produktdb_produktdb[controller]=Solarelement&tx_produktdb_produktdb[solarelement]=10&cHash=9b8df50428c9abd8662cd2109a72054b
Um über die neuesten Artikel informiert zu werden, abonnieren: